About Us
I have been a professional tailor and dressmaker since 1999. However, I have been doing clothing alterations since 2009 in Kent and Gloucestershire.
I was the manager of the Alteration shop in Gloucester for over 4 years.
I decided to open a shop in the heart of Worcester in May 2014. We can alter any kind of suits, wedding dresses, prom dresses, leather jackets or even curtains. I also do made to measure garments on your request.
We are aiming to satisfy our customers and therefore we provide excellent quality in a time frame you will love!
In addition my plan changed since I started working in an alteration shop. As before I liked to produce clothes, but nowadays people in the UK need a reliable alteration shop.That is why I started alterations and clothing repairs to save people's favourite clothes which are broken or don't fit them as well as they want.
We have grown quickly and I am now lucky enough to be able to employ a great team.  My staff all have many year experience in garment alterations and repairs of all natures. 
In conclusion, I hope that I can give people great value for money with my alteration shop.
Morteza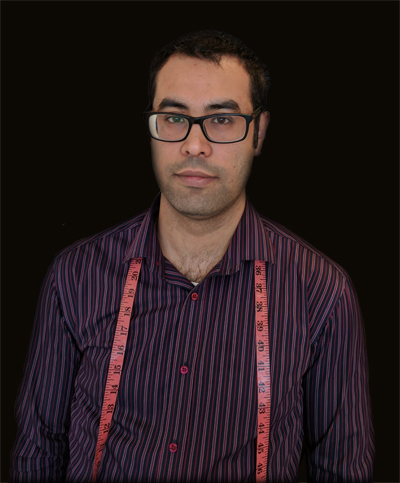 Morteza
Lead Tailor and Owner of Worcester Alteration Shop Goldstitch.