Expert Worcester Suit alteration service
Gold stitch are your Worcester based experts when it comes to Suit alteration.  We are trusted to provide an expert service by our valued customers.  The highest standards are maintained by our professional team.  Whether minor or major when it comes to Suit alteration, Goldstich is your number one choice.
Make an alteration Enquiry Now
Will Dermietzel  (the viking bodybuilder) in a suit altered by Goldstitch.
Professional Suit and Jacket Alteration
A suit jacket should fit perfectly and look sharp, whatever the occasion.  'The clothes make the man'.  We can expertly take a jacket in so that it achieves an optimal fit.  Sleeve lengthening is a popular service that we offer.  This can be done 'from the shoulders' to retain shape or style of the cuffs.
Our Worcestershire Jacket and Suit alteration service includes, but is not limited to:
Sleeves (at shoulders)
Reduce shoulders
Taper jacket
Move buttons
Add or alter Velvet collars
Add Sleeve detail
Suit Jacket Shortened
Suit Jacket Sleeves Shortened
Shorten sleeves (with vent)
Shorten sleeves (with shams)
Lengthen sleeves
It is not usually possible to increase the size of jacket however they can sometimes be let out.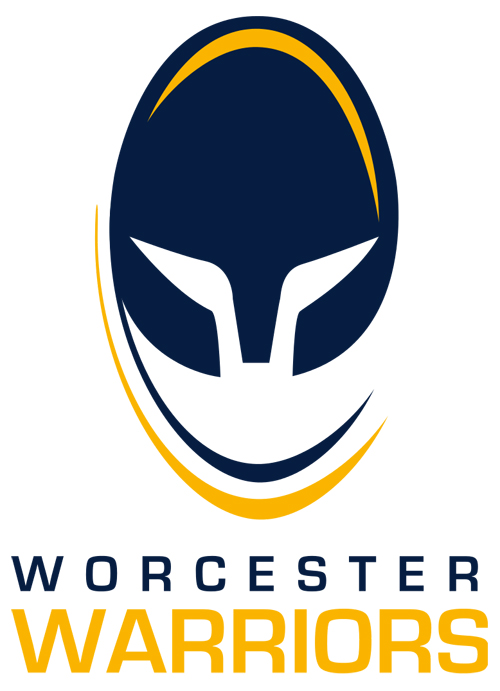 Suits and Jacket alteration for Worcester Warriors Players
Goldstitch seem to be fast becoming the unofficial tailor to the Worcester Warriors rugby team.  We have provided our specialised tailoring service recently to several members of the team.
You don't have to have the physique of a rugby player to look great in a suit though.  At Goldstitch we tailor your suit to your individual body type.  A jacket alteration works with your body to make you look your best.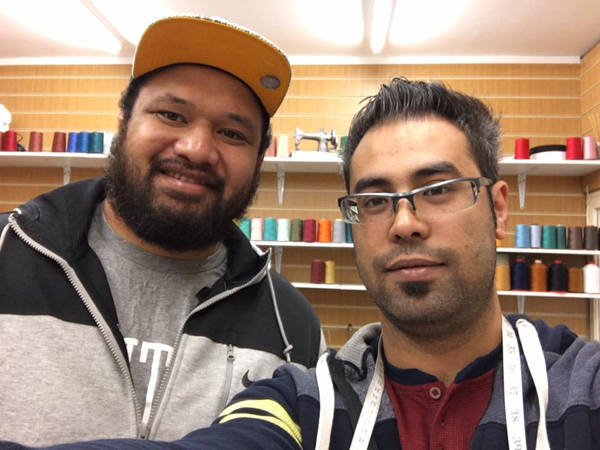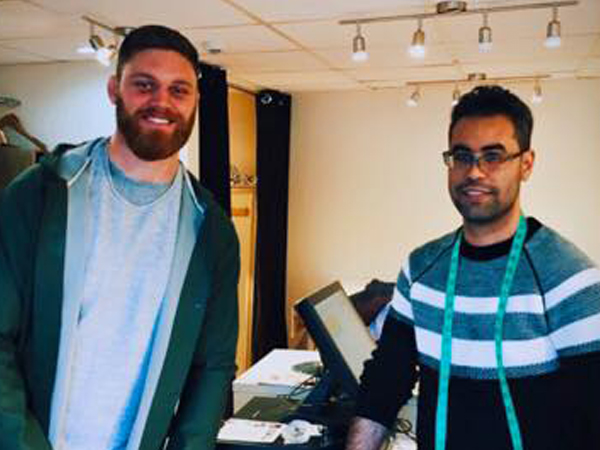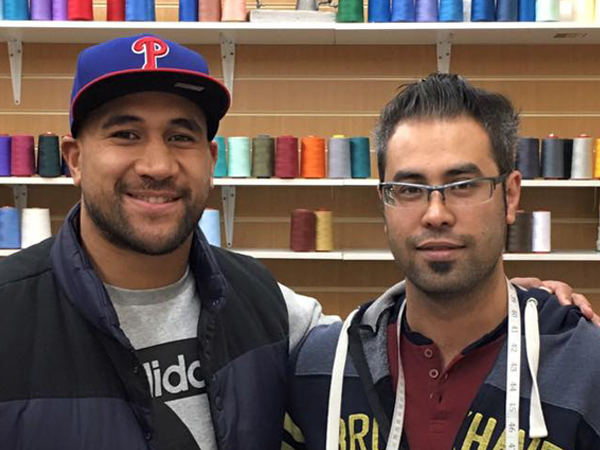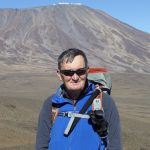 Had two pairs of trousers altered. They were ready in one hour. Superb quality work and rapid service. Very friendly too. Highly recommended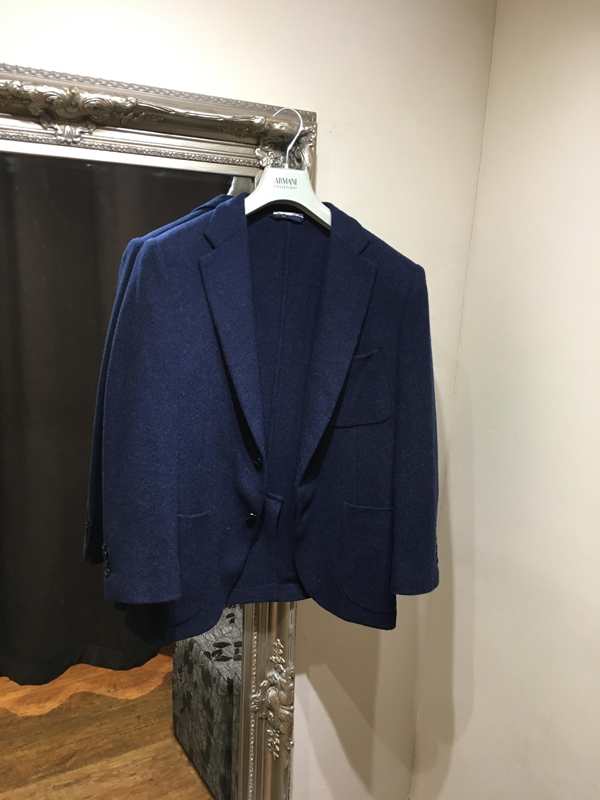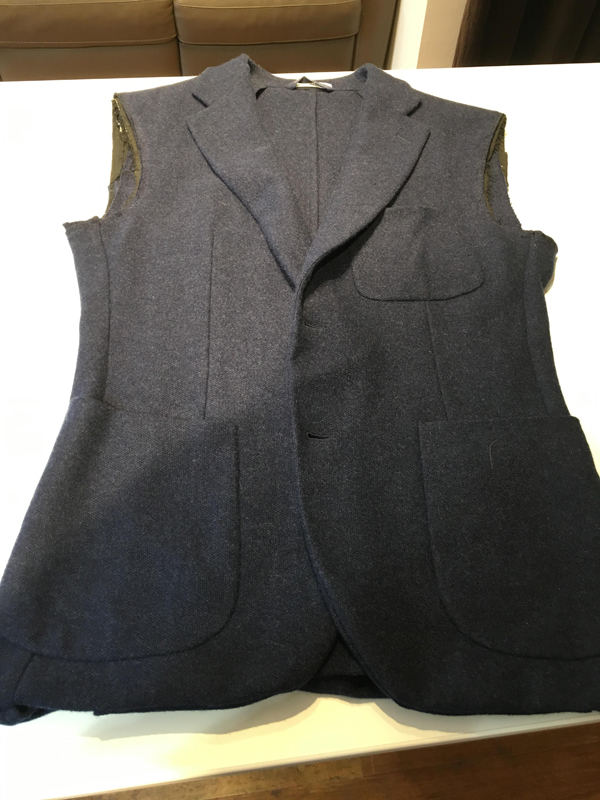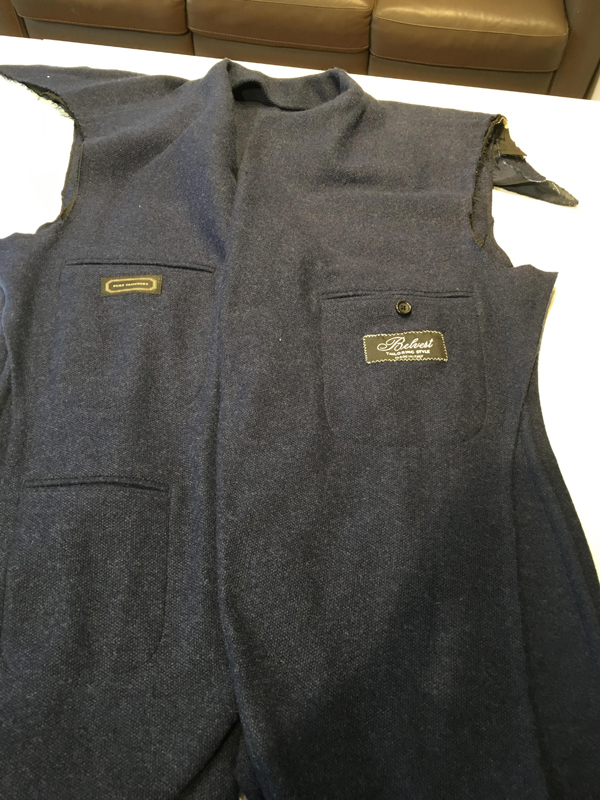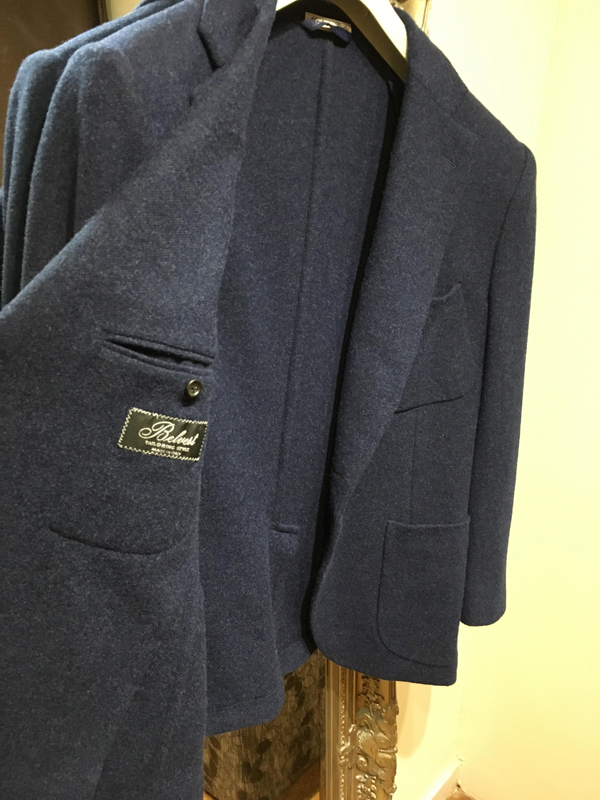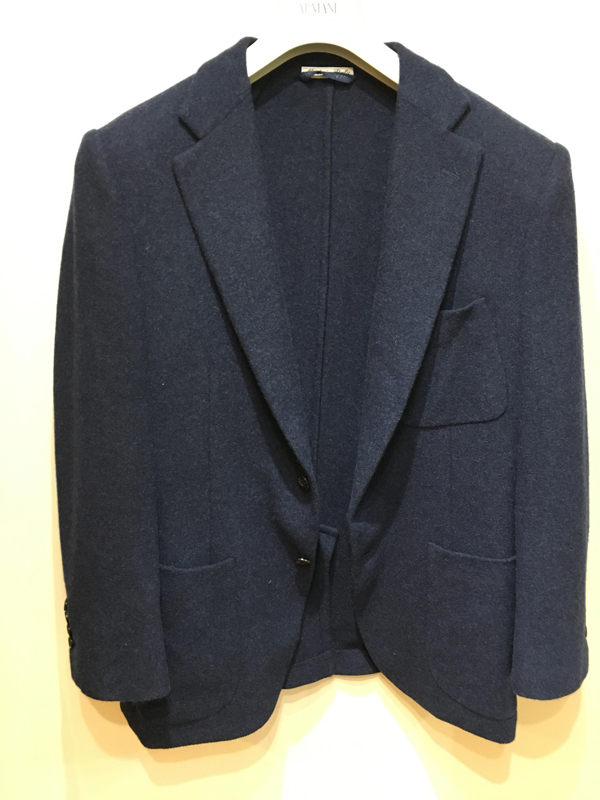 A Jacket that we altered recently
This Belvestpure Cashmere Jacket was a pleasure for our team to work with.  It was a bit long, and the customer wanted to shorten the jacket.  It was important that we retained the shape of the jacket and the vent.  The customer also wanted to shorten the sleeves and take the jacket in a bit.
As there was detailing on the cuffs we shortened from the top of the sleeves to preserve those decorative elements.  We have the expertise to take an item of clothing completely apart to it's component pieces and then reassemble to achieve the desired affect.  
Contact Goldstitch for Worcester Suit and Jacket alteration
If you need a Jacket or a suit altered in any way, Goldstitch will be happy to help.  To enquire about our suit alteration service, or anything else,  please use the form here.  You can phone us on 01905 729435 / 07837 500066 or email us – [email protected]
Make a suit alteration Enquiry