Leather and Biker Gear Alterations
Goldstitch prides itself upon being able to offer a full alteration and repair service.We think that this involves working with tougher materials like leather.  From Nylon lined Neoprene to Leather Jackets, Goldstitch can alter or repair your items.  Straps and handles of leather bags are a regular feature in our Worcester shop.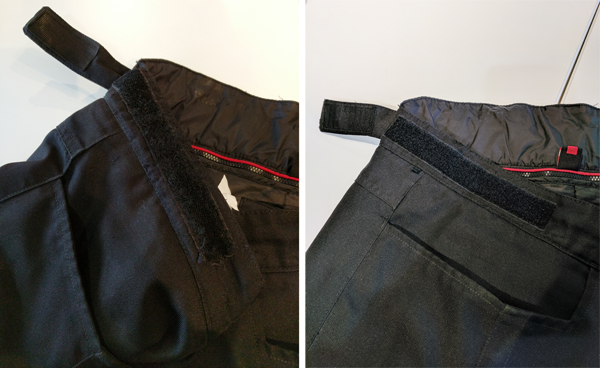 Staying safe with correctly fitting leathers
Adding reflective strips or other safety features can help keep you safe on the road.  This is something that Goldstitch can help with.
Leather and Biker Gear Alterations
We have specialist equipment that can handle the demands of working with leather and other tough materials.
Alterations to size can be made, but we often help our customers with simple things like adding patches, emblems, names or flags.
Adding extra pieces
Zip repair or replacement
Adding studs
Extra padding
Pockets creation or repair
Concealed pockets
Tighten the shoulders
Motorbike jackets and more…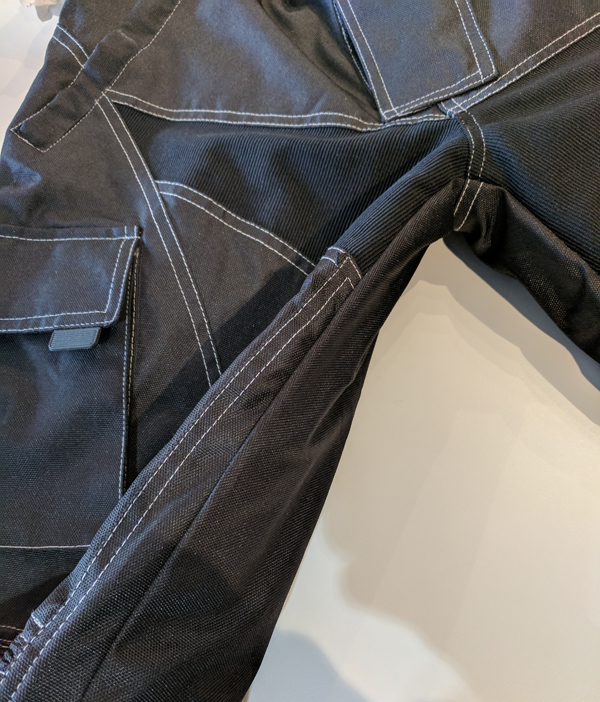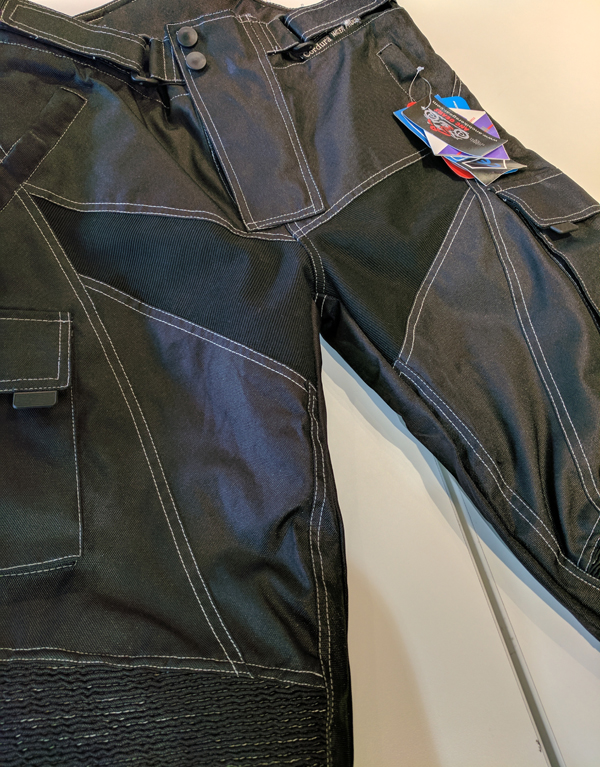 Make a Leather alteration enquiry
Barbour Jackets and more repaired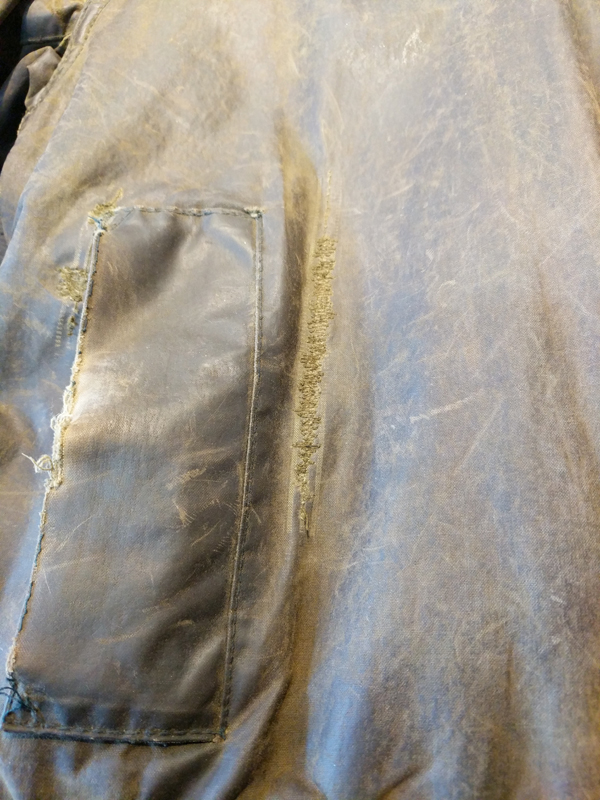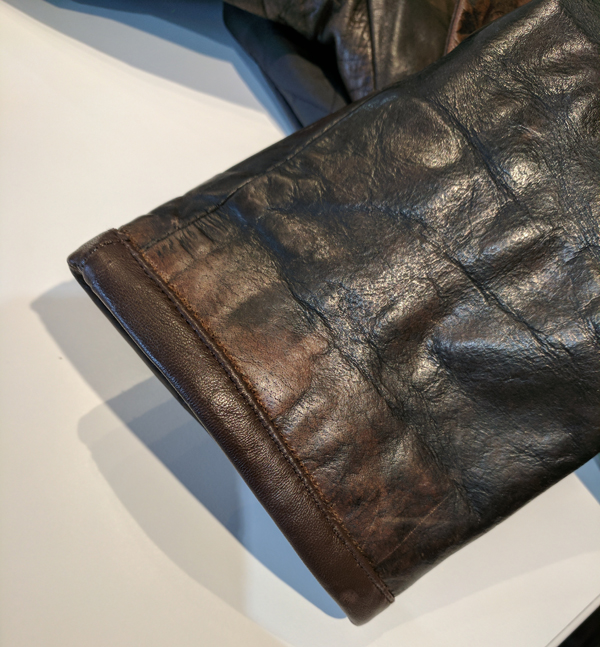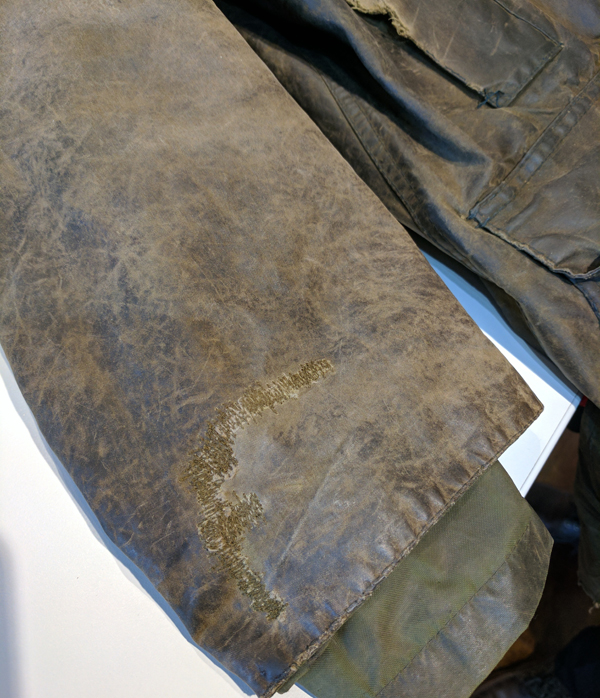 Leather and Biker Gear Alterations
If you need a ANY leather or biker item altered in any way, Goldstitch will be happy to help. To enquire about this service, or anything else, please use the form here. You can phone us on 01905 729435 / 07837 500066 or email us – [email protected]
Make a Leather alteration enquiry